We are committed to ethical and sustainable business – for the environment, our people, our customers, our suppliers and the communities we operate in. This is evidenced by our vision and values.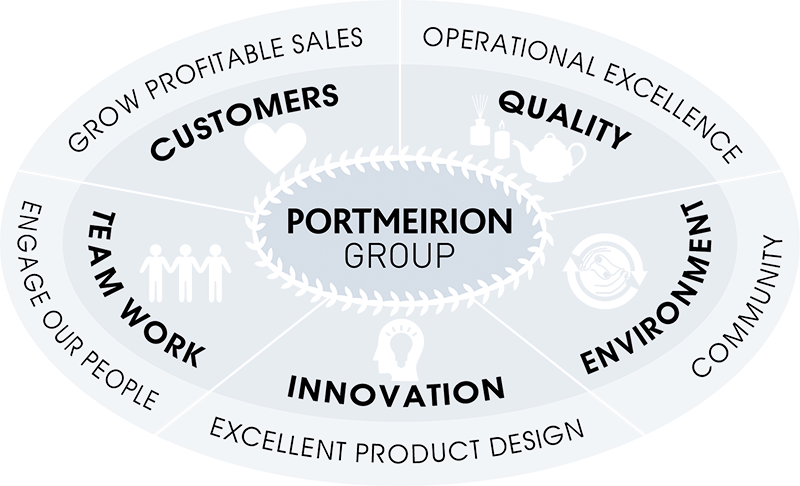 The environment
The Group is dedicated to being environmentally responsible through our commitment to eliminate waste and wasteful practices. Initiatives to reduce the Group's impact on the environment include the recycling of manufacturing waste, reducing carbon emissions and utilisation of recyclable packaging materials.
The Group will continue to recycle its main waste streams: off specification product, plaster of Paris moulds and cardboard, as appropriate. We take our environmental responsibilities seriously and, where possible, work with customers and accredited ecological bodies to reduce potential environmental impact.
Over half of the energy used at Wax Lyrical's production site in Cumbria during 2018 was provided by wind turbine, supplying 572,130 kWh of "green" electricity and preventing generation of 249 tonnes of carbon dioxide emissions. Wax Lyrical is an active member of the Furness Waste Consortium. The Consortium members represent a wide range of industries within the Furness and South Cumbria area committed to sustainable waste management.
Portmeirion UK's commitment to reducing its carbon emissions is evidenced by having been subject to a Climate Change Agreement since 2000. During 2018, it continued to meet the challenging targets on energy efficiency set as part of its ongoing membership of this agreement. Portmeirion UK has reduced the specific energy consumption (SEC) in each of the previous reporting periods and is committed to reducing this again in the period 2019 to 2020.
Our people
The Group's performance and its success within our marketplace are directly related to the effectiveness of our people, who deliver the high quality products and provide the exceptional service that we are renowned for. Our focus is to create a high performance culture through effective employee engagement, excellence in people development and diligent resource management.
Community and social
The communities where our sites are based are important to us and every employee has the opportunity to make a difference within our local communities through our charitable programmes.
Portmeirion UK for the third year supported the Douglas Macmillan Hospice as its employee-chosen Charity of the Year for 2018, with over £18,000 being raised. In addition, 268 volunteering hours were delivered by Portmeirion UK, which authorised at least two employees per month to have a paid day off to volunteer for the Hospice. Volunteers helped with activities such as gardening, coin counting and the very popular mobile lithography workshop for inpatients at the day therapy unit.
In 2018, St Mary's Hospice, North West Air Ambulance and Ostley House Dementia Unit were Wax Lyrical's chosen charities. A total of over £6,000 was raised through the dedicated support of Wax Lyrical's employees.
Portmeirion UK and Wax Lyrical also support other fundraising initiatives delivering well received support to other charities and fostering employee team work and community spirit. Both Portmeirion UK and Wax Lyrical provide support to their local schools through staff presentations supporting science curriculums, careers advice, CV writing and interview techniques.
Ethics and relationships
Our strategy and business model, as well as mitigation of our principal risks and uncertainties, relies on positive relationships with our stakeholders. To ensure the maintenance of these relationships in line with our corporate culture, the Group has a suite of measures in place.